Elkhart Lake-Glenbeulah School District Receives Generous Donation from Cleveland State Bank
Tim Schueler, President of Cleveland State Bank, presented a check in the amount of $30,000 to Melissa Koehler, President of the ELG Education Foundation, and Ann Buechel Haack, ELG District Administrator to be directed to the Kohl Fitness Center which is part of the ELG School District.
The donation will be used by the District to make design changes to maximize the physical layout and provide updated/additional equipment to facilitate activities for whole class use.  Also, the focus was on improving opportunities for ALL individuals to benefit from the fitness center—students, staff, and community members, regardless of any special physical needs they may have or accommodations that may be needed.
This project resulted from the vision of a community member who uses the Fitness Center when in Elkhart Lake, Ralph La Macchia. He saw a need for updates/improvements and through his connections with Jason Olejniczak of Ozaukee Fitness/United Training Foundation and Cleveland State Bank as their Facilities Consultant; he brought all the parties together to work with school staff to develop a plan to increase/improve the function of the Fitness Center.
This plan was approved by the ELG School Board as was the offer from Cleveland State Bank (CSB) to provide funding for the project.  As shared by CSB President, "Cleveland State Bank values not only financial health but also mental and physical health and we support these opportunities when we can."
The ELG School District is very appreciative of the support and generosity of all involved through the donation of their time, talents, and funding.   The District is truly fortunate to be part of a community where businesses and individuals are so willing to work in partnership to make improvements that benefit the entire ELGS community/ "Resorter Family."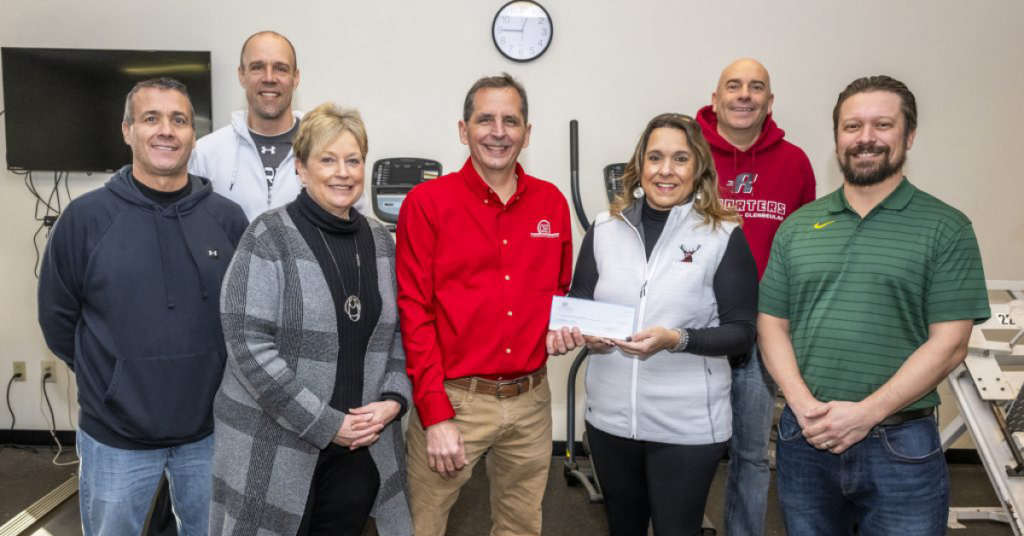 M.D. McGill
ELG Schools-Publicity